What's the Best Soft Magnetic Material for Electric Motor Designs?
In recent decades, designs in automotive and other industries have demanded better magnetic materials. A new type of magnetic material used for small motors is filling that gap. Let us introduce to you soft magnetic composites -- the perfect complement to AC electromagnetic designs that need a higher level of performance.
Soft magnetic composites (SMCs) offer 3-D shape-making and other design possibilities that simply didn't exist before. With the right SMC your technology can:
Become more compact & dense

Achieve high permeability

Use higher frequencies

Experience lower core/eddy loss

Run faster

Consume far less energy
Are you completely in the dark on soft magnetic composites? All brushed up on the basics of electric motor materials but need a little more research? Or somewhere in between? Keep reading to learn what makes SMC so important to electromagnetic components in motor and other applications.

(Are you instead looking for a powder metal material that can be strengthened by sintering it at high temperatures? Click the button below)
MEET OUR EXPERT ON THE ELECTRIFICATION OF TRANSPORTATION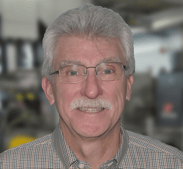 Fran Hanejko is an industry-leading expert who works with Horizon as our Senior Advanced Materials Engineer. Fran has decades of experience in powder metallurgy, including managing customer applications for a world-leading raw material supplier. He graduated from Drexel University in 1974 with a master's degree in materials engineering.
Contact Fran with your magnetic material and general powder metallurgy questions by filling out the form on this page.