What is Soft Magnetic Composite?
In recent decades, designs in automotive and other industries have demanded better magnetic materials. Since the 1990s, soft magnetic composite (SMC) has filled that gap -- but only for engineering teams aware of what it can bring to an electric application.
Soft magnetic composites offer 3-D shape-making and other design possibilities that simply didn't exist before. With the right SMC your technology can:
Run faster

Consume far less energy

Become more compact & dense

Achieve high permeability

Use higher frequencies

Experience lower core/eddy loss
Are you completely in the dark on soft magnetic composites? All brushed up on the basics but need a little more research? Or somewhere in between? Keep reading to learn what makes SMC so important to parts in motor and other applications.
MEET OUR EXPERT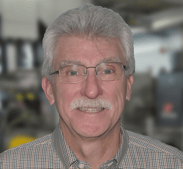 Fran Hanejko is an industry-leading expert who happens to work with Horizon as our Senior Advanced Materials Engineer. Fran has decades of experience in the powder metal industry, including managing customer applications for Hoeganaes Corp., the world's leader in metal powder development and production. He graduated from Drexel University in 1974 with a master's degree in materials engineering.
Contact Fran with your questions by filling out the form below.