To work in a powder metallurgy company, and many similar sectors, is an exercise in endlessly preparing for the future.
Many applications are shaped by the ability of the powder metallurgy manufacturing processes, skilled engineers and technicians to adapt to the changing needs of the customer. Those materials and process needs are accelerating faster than ever.
To help you secure the growth and progress you're targeting in 2020 and beyond, we've hired Director of Operations Kalen Fitch. Keep reading to learn how this move will impact your supply chain and product quality!


Kalen's Role With the Customer
"After hiring (Director of Technology & Business Development) Tom Freemer last year, we turned our attention toward operations," says Horizon President Eric Wolfe.
On the operations side, Kalen's long list of skills and experience will benefit the customer in many ways. Kalen comes to Horizon from Morgan Advanced Materials, where he served as Process Engineering Manager and later Site Manager.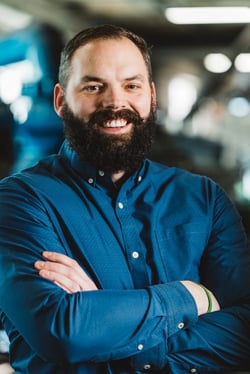 What Exactly Does 'Director of Operations' Mean in a Powder Metallurgy Company?
What does "Director of Operations" mean at Horizon? Just about everything.
Is your product arriving on time?
Are we certain our systems will guarantee your product's quality and factor in all design considerations for powder metallurgy?
Are we continuously improving our processes to provide more value for you our customer? Facilitating innovation and performance?
Kalen will evaluate talent and ensure we have the proper people in place as Horizon continues to grow, all while developing both hard and soft skills in those employees. He will lean on his diverse experience, which includes roles as:
Director of Operations
Director of Technology and Quality
Engineering Manager
Supply Chain Manager
Kalen also has a bachelor's degree in Industrial and Manufacturing Engineering from Penn State University, Lean Six Sigma Black Belt from Greenville Technical College, and Dale Carnegie program experience. His experience will influence all manufacturing-related activities going forward.
Powdered Metal Manufacturers + Your Industry in 2020
Kalen's ultimate goal is to continue growing the level of organization needed to launch and manufacture your products in the future. His work internally will only strengthen the customer-facing efforts of Tom Freemer and Fran Hanejko.
Don't hesitate to ask us any questions you have about how the entire Horizon team is further optimizing the customer experience for the next generation of technology.