Like it or not, the electrification of transportation is coming to a vehicle near you.
Methods of transportation are being built with more electronic components than ever before. This trend, of course, is headlined by electric motors replacing internal combustion engines.
For the consumer, the benefit might be in knowing you're keeping the Earth cleaner. For automakers, it's about meeting stricter emissions standards for carbon dioxide.
There are other reasons drivers and companies are switching to hybrid or all-electric vehicles. They reduce long-term transportation costs. Electronic features can also deliver superior performance and comfort.
From a manufacturing and an idea standpoint, there's a lot to keep up with. Here's what's going on in several business sectors:


Trends in the Electrification of Transportation
Electric vehicle trends are showing that companies are slapping an "e-" in front of just about every type of vehicle. Advances are happening quickly in:
Electric automobiles
Public transportation
Electric scooter motor design
Electric bike motor design
Electric motorcycle design
Making electrification the standard for transportation still presents many challenges for manufacturers. The technology has improved significantly in the last decade, but there are still issues to iron out.
Some of those issues are already starting to dissolve — i.e. the improved range of electric vehicles (though the bad rep unfortunately remains). Other challenges, like the shortage of charging networks outside major cities, still need addressed.
Resolving these issues should be a priority for the electric vehicle industry. Recent statistics show that electric vehicle purchases are increasing. More municipalities are looking at how to add electric buses to their mass transit fleet. And you only have to look at the controversies surrounding electric scooters in cities to see that city dwellers love the idea of an affordable, electric-powered ride.
Let's take a look at how electrification is being employed in different modes of transportation:


Automobiles
Through a combination of encouraging government policies and improvements in electric auto technology, the auto industry and its buyers have been turned on to the advantages of electric cars. The future of automotive engineering is looking more electric than ever.
A few of the most recent developments in electric automobiles:
China is pushing hard into electric vehicles. Electric cars are selling like crazy in China, the world's largest market for light vehicles. Its government is offering financial incentives to consumers and auto companies to encourage the growth of this market: Newsflash: It's working.


Many European nations are poised to ban gas and diesel automobiles in the coming years. Norway, the United Kingdom, France, and the Netherlands all have plans to stop the sale of non-electric cars in the coming years.


Legislation is pushing the industry to solve by innovation. Manufacturers are rushing to meet the requirements imposed by those laws. The result has been continued improvements in affordability and performance of key auto part components.


Powder metal parts are proving ideal for electric motors. Automotive electrification and metal powder seem to go hand in hand, actually. More e-motor manufacturers are leveraging the advantages of powder metal parts, like being able to produce parts with higher magnetic performance.


Public Transportation
Public transportation tends to start and stop a lot. The same goes for delivery vehicles. When powered by gas or diesel, all that accelerating burns a lot of fuel.
But with an electric motor, the stopping can actually regenerate some power due to the way electric motors are designed. You get much higher torque without having to rev the engine.
Some bus systems are using a combination of electric motors and standard engines. The e-motor kicks in to help the diesel engine when the bus is climbing hills and doing other demanding tasks.


Scooters and Bikes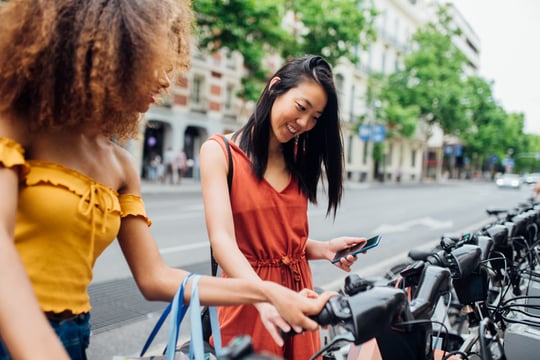 Electric scooters and bikes have exploded in popularity in large cities. Many cities have scooter sharing and bike sharing systems. Anyone who needs a ride from work or the store can use a phone app to rent a vehicle for as little as $1.
There's a growing outdoor market for e-bikes, too. Hunting and fishing are more convenient for sportsmen and sportswomen when they throw an e-bike in the back of the pickup. The bike allows them to access areas where cars and trucks are off-limits.


Motorcycles
The best-known American manufacturer of motorcycles, Harley-Davidson, now produces electric motorcycles. Zero Motorcycles is another option that actually has been making e-motorcycles for over a decade. Check out its new lineup here!
Harley-Davidson did have to halt production for a time due to issues with charging the bike. The company is just one of several electric vehicle manufacturers who are still working out the kinks, but the e-bike motor remains an exciting development.


Taking Automotive Technology Trends to the Design Stage
Legislators are demanding better emission rates. Drivers want something a little more eco-friendly. And manufacturers are looking for a better electric motor design.
Powder metallurgy manufacturers need to step up to help solve the design considerations of electric motor technology in 2020 and beyond. Next time we'll examine ways that powder metal and design engineers can team up to innovate for both the individual consumer and the planet!